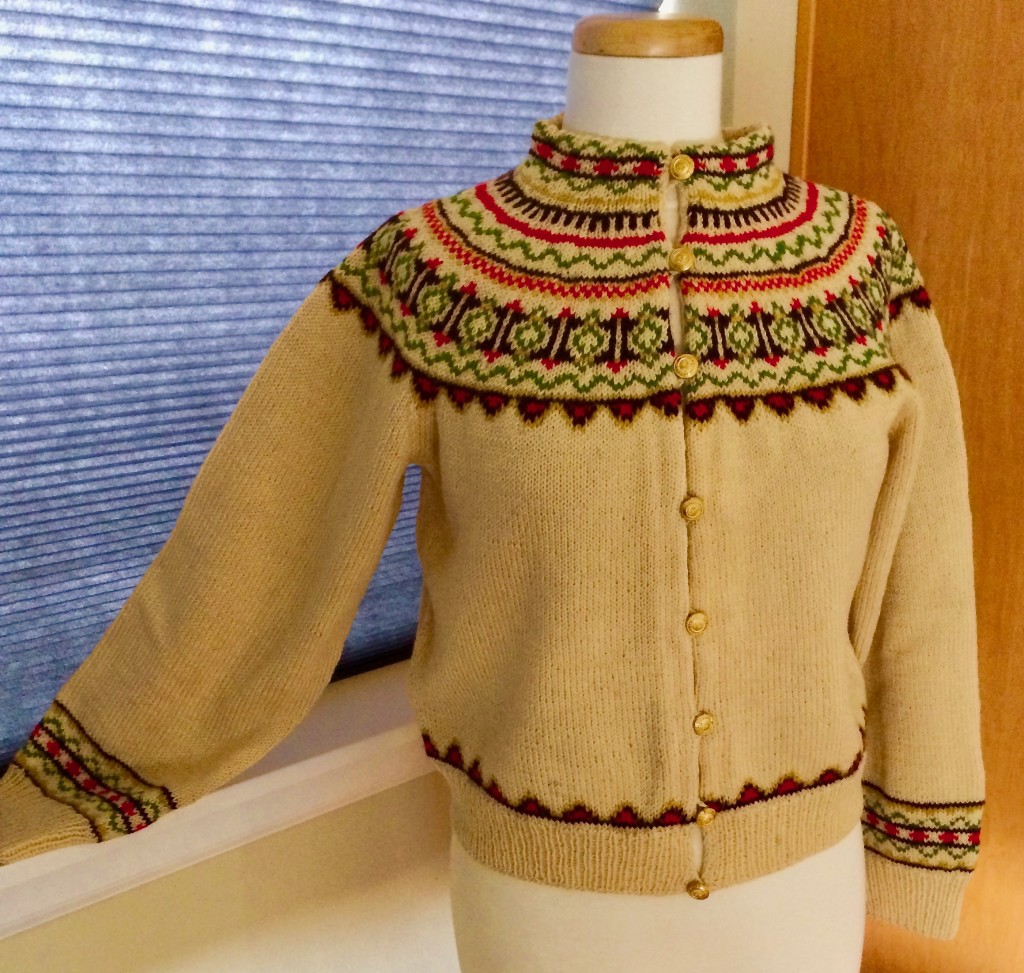 Knitted Jewels – The Creation of Fiber Necklaces:
As a knitter, myself, I especially admire Fair Isle Knitting.
The yoke construction used in fair isle Nordic and Shetland sweaters originated in simulation of jeweled necklaces. Women would do elaborate color work or decorative stitches such as cables or lace, around the neck of their garments to adorn themselves and frame the face like the wealthy people who could afford jeweled necklaces, but all you had to do was have skill in knitting and embroidery to have a pretty sweater. You didn't need to be rich and own real jewels! Thus a poor girl who was a skilled knitter, crocheter, embroider or lacemaker could dress as beautifully as a princess. Your own needlework became your jewels while you also showed your accomplishments in needle arts. Thus, sweaters, collars, capes, jackets, shawls were elaborately adorned with examples of the makers skill.
This yoked fair isle sweater was made in Norway in the 1930's. It is from my personal collection of vintage hand knits. Of course it is 100% Norwegian wool and is completely hand knitted. The main color is natural not dyed wool.